Lost on what to gift your maw this Mother's Day?
Amaazin Scot's last gift guide was for your Scottish fella…this time round it's for your mum! Who's harder to buy for?
Following on from our latest Supplier Drop Extravaganza, (13 posts on #smallbusinesssaturday!) here's our most extensive gift guide yet, it's the ultimate gift guide. Amaazin Scot's product selection is only getting bigger! In this gift guide, prepare for recommendations across homeware, jewellery, spirits, and find out how we suggest wrapping it all up! We also have some unannounced suppliers… In the comments at the end of our blog post, comment how many you found!
Let's 'be gin' our gift guide… 🍸
Since Valentine's Day, we have 5 new gins – and many mums love a gin right? Picture this… it's the start of the brighter evenings and we can finally meet with our loved ones outside. How about pouring a gin for you and your mum?
Our new supplier, Sarah Leask Studio offers many complementary products to your mum's new tipple, from gin bottle coasters to a gin bottle tea towel. Let's start colourful in our recommendations…
Butterfly Pea is an exotic Asian Flower that gives this gin a delicious herby taste and vibrant blue colour. Add your mixer to transform to a luscious lilac colour. Delicious with elderflower tonic. Although we cannot all see our mums this Mother's Day, the transformation is sure to impress everyone in the family Zoom calls.
A lovely, refreshing citrus gin, naturally coloured and flavoured using the peel of luscious lemons. A perfect Spring drink we think!
We also stock 2 more Ellis Gins… (The Scottish Bramble Gin and The Pink Shimmer Gin)
SUTORS have won Silver at the London Spirits Competition and have been awarded the Artisans Badge by Diffords Guide – we just know they're amaazin'!
How about a gin made from botanicals from the Highland's mountains and shores? With a juniper forward character, combined with Sea Buckthorm, a citrus and long spiced finished, this sounds like the perfect tipple for the mums.
Or how about a silky smooth, velvety vodka with touches of vanilla? A vodka that's been distilled not one, but four times!
BUY NOW
The complementary gin products…
6x cork backed melamine coasters with a gloss finish.
Wipe up those spills from the cocktail making over Zoom…
Digitally printed 100% cotton tea towel.
New Supplier Drop… NEW UNANNOUNCED SUPPLIER
Tammie Norries was born during the first lockdown in March 2020. All the designs are hand drawn and inspired by  walks in the beautiful Scottish countryside. The products are bold, bright and colourful and are all based on Scottish wildlife featuring animals and flowers.
For the sustainably-conscious mum… ♻️
Environmentally friendly, non-toxic, insulated bottle made from 304 food grade stainless steel. The bottle is matched with a bamboo screw top and silicon rubber seal. Flasket encourages the movement away from single-use, throwaway plastic. With an aim is to make things that bring pleasure to their owners; are reusable, not disposable; and therefore contribute to our planet's health.
Why purchase a Flasket for your mum? (or yourself – a bit of retail therapy and a move away from single-use plastic too)
➡️ They donate 10% of profits to the Marine Conservation Society, the UK charity working for seas full of life – www.mcsuk.org
➡️ Use minimal packaging, of which is paper-based and recyclable, compostable or biodegradable. Most of it is recycled, too. Flasket's bottles are delivered wrapped in tissue paper.
➡️ Flasket's website is hosted in the UK at a site that runs on 100% renewable electricity. Their home/office also uses 100% renewable electricity.
Light up her day… 🕯
One of the latest trends are these bubble candles. Get your mum on the trend, these candles are almost too pretty to burn, so they work equally amaazingly as decorative pieces.
New Supplier Drop… NEW UNANNOUNCED SUPPLIER
LUR CANDLE COMPANY
A refreshing candle brand based in Scotland, taking inspiration from the Scottish Hebrides.  The brand focuses on both luxury and natural products that do not cost the earth. Lur means 'delightful' in Gaelic and Lur Candles aim to bring you scent experiences that will capture this. Give your mum a delightful gift this Mother's Day.
These products are nearly ready to buy – check back on our website soon!
New Supplier Drop… NEW UNANNOUNCED SUPPLIER
THE LAIRD SCOTLAND
This brand salutes to the rich heritage, culture, identity and character of this magnificent little country that is Scotland.
Amaazin Scot currently stock their 48 Princes Candle.
Check out our Instagram https://www.instagram.com/amaazin.scot/and check back on our website to see when we have more of these products ready to buy!
          
New Supplier Drop… NEW UNANNOUNCED SUPPLIER
COCOLITE CANDLE COMPANY
COCOLITE CANDLE COMPANY is a small business run by a mum of two little boys in the Scottish Borders. Their wax melts, candles and diffusers are made using premium frangrances.
Check out our Instagram https://www.instagram.com/amaazin.scot/and check back on our website to see when we more of their products ready to buy!
With vegan wax melts for a £3.50, these are a perfect filler gift if you were to make a Mother's Day hamper.
Add a little accessory to show off on the Mother's Day Zoom call…
Tilly Earrings – BY &ILC / Morgan Earrings – BY &ILC / Strachan Pin – BY & ILC

Let's wrap it up…
Looking to wrap your gift in wrapping more unique than something you can pick up from the store down the road?
Add a card to your mum's day package too. Amaazin Scot cannot wait to see Tammie Norries greeting cards coming to the website very soon!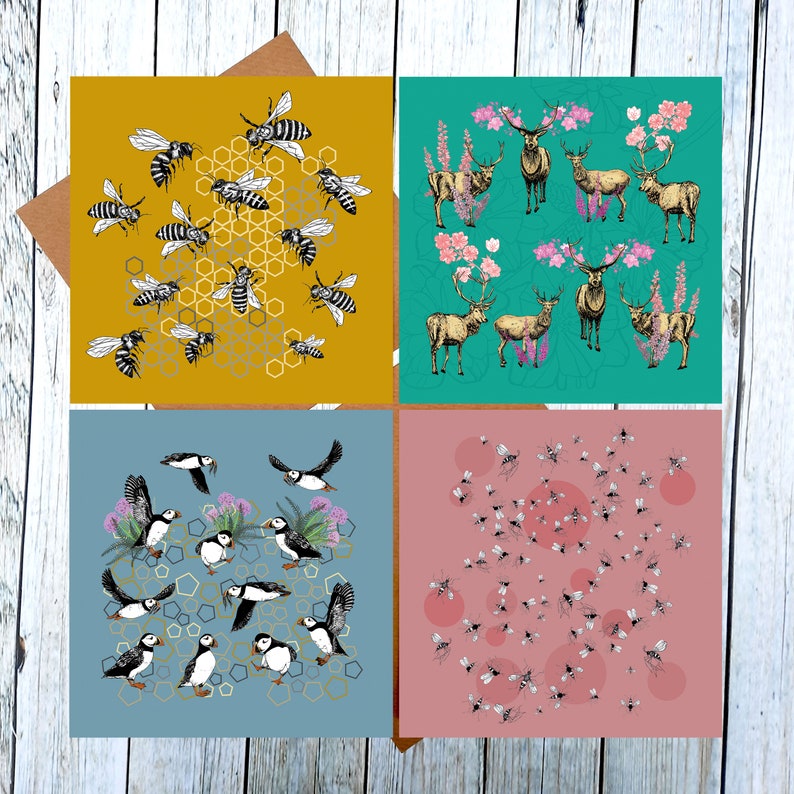 Highland Cow – Gift Wrap Set (2 Sheets) – BY SARAH LEASK STUDIO
Wow! That really was ultimate! What gift was your favourite? Stay tuned with everything Amaazin Scot to get more ultimate gift guides. In the comments below, let us know your thoughts on this blog post!